Packers and Movers In Bangalore
Get promising shifting service with superior packing material for fast and safe delivery from India No#1 packers and movers.
FREE Visit
Get free visit at your doorstep to verify your goods & consultation.
Affordable Price
Get highly affordable Price and Discount on every shifting service.
Fast Delivery
Get a fast & safe delivery of your household goods at your doorstep.
24x7 Support
Get 24/7 Customer support over email, phone and Whatsapp chat.
🛡

Safe & Compliance

Cloudpackers relocate your households with complete safety and assurance. Get extra assurance with insurance, high-quality packing materials and skilled human resources.
💰

Cost Saving

The right type of packing material respective to goods from a skilled and trained workforce, transport chain and modern technology will save money. Right, consult for moving to make it easier.
💡

End to End Service Solution

Starting from scratch to settle at your destination we offer complete services where you can relocate your households, furniture, electronics, and vehicles to your living plants and pets.
🌐

Fast & Worldwide Network

Over a period of time, we enhance ourselves and our connections to the global market. And now we have a strong and fast worldwide packers and movers network.
💸

Insurance Coverage

By looking at the obstacles and risks of transportation to your belongings, we offer insurance coverage to your households to prevent you from any loss.
📦

Storage & Warehouse Facility

Get up to 30 days of absolutely free storage and warehouse facility from us. You can store your belonging with us for upto 30 days free while taking our packing and moving service.
🏗

Advanced Tool & Modern Shifting Method

For complete safety and extra protection, we use advanced tools and modern technology for packing and shifting households to your desired destination.
👷

Skilled Staff & Premium Packing Material

Over a half-decade Cloudpackers solving packing and moving issues with their well-trained staff and world-class packing materials. We use multilayer packing for the safest relocation.
Our Success Story

70000+
Homes Moved

21+
Cities Covered
200+
Verified professional
98%
satisfied Customers
When it comes to relocating your home or goods, there are many different ways to do the task. But most of the time, we choose third party service providers so that we relax and they take the burden off the shoulders. As a reputed relocation service provider in India, we can serve as the best packers and movers Bangalore for your shifting needs.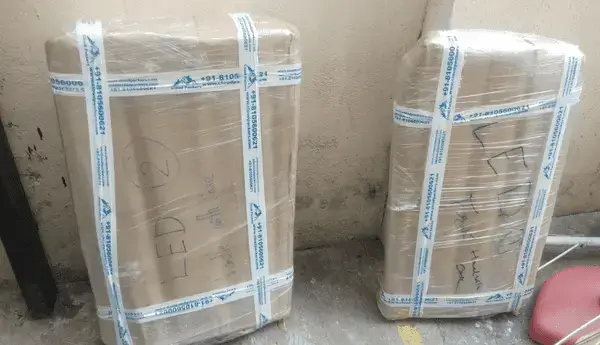 With proactive Service, we are a specialized packing and moving company in Bangalore offering a broad range of services, including relocation of home items, corporate items, vehicles (bike & cars), pet relocation services, industrial equipment (machinery & components) and office shifting services.
We accept all moving challenges at a very responsible price with an innovative shifting solution: moving professionals, premium packing material, and 24/7 support service. The low price with live tracking facility makes us stand different from others.
We have a head office in Bangalore and operational offices in Pune, Mumbai, and Hyderabad. We started in Feb 2016; we have served 3250+ clients & 100+ businesses. With 21+ branches all over India, we are still growing. Safe delivery with Customer satisfaction is our No#1 priority.
Cloud packers and movers Bangalore is the leading packers and movers company in Bangalore. Relocating your valuable assets from one place to another requires a professional company and top-notch expertise. As you know, Bangalore is the IT hub and silicon valley of India, and that attracts many corporate and individuals for their future careers.
Relocating a house or office has always been a challenging job in this revolving world. People often choose packers and movers in Bangalore to avoid tensions and risk of relocation. There are many good packers and movers in Bangalore and it's not easy to find the perfect company for your shifting. After making some little effort, you can quickly grab some best packers and movers in Bangalore, and you don't need to learn any rocket science.
To satisfy your expectation with the highest perfection, Cloud packers and movers Bangalore has been serving their best services for you. We can shift your precious goods to any part of India with our top-notch services. Also, we are dealing with the international movement. After choosing us, no need to lift your single finger. Our professionals will care for all of your shifts with the help of end-to-end services.
We have made many shipments through our best services and gained tremendous experience in this field. We know how to pack your valuable goods by their size or sensitivity and move them using the suitable transportation method. Our professionals have been trained in those past working days, and they can handle any amount of tasks. We can quickly shift your households, office kinds of stuff, vehicles, etc., from one place to another all over India with excellence and perfectness. We are dedicated to serving our best services.
Why we are the Best Packers and Movers in Bangalore
If you dive into the market, you can see many packers and movers claimed to be the best in this crowdy packers and movers industry and it will put people in more confusion for choosing a perfect one. But there are some simple things to keep an eye on while choosing the ideal packers and movers for your relocation. Here are these points that will define the characteristics of packers and movers and we have been providing these basic things in our services for many years.
Hassle-Free Shifting Service
The first one is a hassle-free relocation service. People often choose packers and movers in Bangalore for their hassle-free relocation and don't want to face any headaches and tension. We awake of these things and optimize our services by focusing on these matters. To avoid people's worry or anxieties, we deploy our professionals to their doorstep to succeed in their shifting procedures. Those professionals will help you in your entire relocation process.
To make a complete hassle-free shifting, we serve a bundle of packing and moving services like house, office, vehicle, pet shifting services. For corporate we provide warehouse service in all over India. Moreover, we handle end-to-end services like packing, loading, transporting, unloading, unpacking, and reassembling.
Highly Cost-efficient/ Affordable
The major part of choosing any service is the price, and people often prefer to go for a value for money service. With the many years of best practices, we have developed a proper strategy that will minimize the cost of relocation. We have a broad network and supply chain management that will help you reduce the shifting cost. We use more cost minimization methods like the right packaging materials on the required households to reduce packing cost and advanced equipment like four clips to reduce labor costs. And now we are offering our broad range of services at a pocket-friendly price that anyone can afford.
High-Quality Packaging Materials
Precious items often got damaged at the time of shipment due to a lack of the right packing. We care about emotion around your households and offer some of the best packaging materials to pack your items. We use cardboard boxes ( with different sizes), bubble wrap, foam sheets, plastic crates, Styrofoam, stretch wrap, tapes, waterproof laminations to pack your goods. Above that, we secure some specific households through wooden packing and use cargo belts to transport vehicles. Also, we use some of our own creative techniques to pack your fragile and sensitive items.
Well-trained professionals
We believe skill is always better than high-quality materials or equipment in the packing and moving industry. So we upgraded our eco-system by improving the aptitude of our employees who will take care of your packing or shifting procedure. Our well-trained professional/employee will be assigned for all of your shiftings, like packing, loading, and unloading process that will enhance your moving experience. This is another reason for choosing us.
Delivery Before Deadline
Cloud packers and movers in Bangalore ensure that customers want their home, office, or furniture delivered on time by using the most appropriate packing and moving methods. We have a proven track record of providing timely delivery, and we are proud to have the lowest damage rates in the transportation and warehousing industry.
World-class Transportation Medium
This one is the most ignored part of the packers and movers industry, and due to poor transportation, many people lose their beloved goods. We have learned from our experience and we provide transport vehicles according to your assets to avoid such issues. Moreover, we select the best route to reduce your cost and increase the household's safety.
Also, we concern drivers about your valuable households and set a limit on the vehicle speed. However, to enhance the shifting procedure, we installed GPS to track. Also, we check the vehicle's condition and talk with the driver before authorizing any transporting to avoid damage to your priceless assets.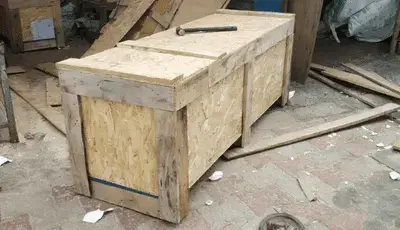 Assured with Insurance
Cloud packers and movers Bangalore will take your burden by providing insurance facilities to your shifting. By any chance, any of your goods are damaged, broken, stolen, or vehicle faced any accident, we can provide you 60-90% compensation amount to recover your losses according to the declared amount.*
How Cloud packers and movers Bangalore Work
While choosing packers and movers in Bangalore, people often get confused about how will they shift their assets through a packing and moving service. Many companies have a very complex process to shift and others have an effortless way. Cloud packers and movers Bangalore has a straightforward and fast way to move your households. You can learn more below how we avail service to you
Get a Free Quote
After getting a quote from ourselves (you can get quotes from our website: cloudpackers.com ), our professionals will talk about your relocation telephonically. We collect basic information like your current location, destination, assets quantity and budget, etc. Mainly, we will try to cover a healthy conversation about your entire relocation plan.
Get a Free Audit
After the telephonic round, we will provide a free audit by visiting each customer house. In this audit, we will capture every asset's information that you want to shift. After getting each item's information and measuring your destination distance, we will provide the total cost of relocation. Also, we will give the date for your shipment.
Our Professionals will Handle your Shifting
Our professionals will reach your doorstep on the date of shipment, and they will take entire responsibility for packing, transporting and unloading at your destination.
Complete the Necessary Paperwork
After completing the packing and loading of your households, you have to complete some paperwork. We have three types of paperwork; the first one contains each item that we are shifting (Household Lists), the second is the billing paper, and the third is the insurance paper.
We will give you two papers before shipping; the first is your items list and the second is the billing paper for your movement. With your permission (signature on those two papers), we will start transporting (vehicle) your households. You have to download the insurance paper from your mail.
Unloading You Households
After reaching your destination, we will start our unloading procedure in your presence. Our professionals will take care of your entire unloading without harming any of the goods.
Unpacking
We will unpack each item in your new house/office, but we never install your electronics and other accessories in your house. We handle all essential works like reassembling your table, chair, and other stuff, but we can't fix your oversized items (electronics), TV, AC, Refrigerator, etc.
Final Paperwork
After unloading and unpacking, there is final paperwork in which you have to check each item and pay us. Before paying us, you need to give a sign that concerns all of your precious goods reach harmless to your house/office.
Reassembling your Assets
After unloading, Cloud packers and movers Bangalore will move your assets into your new house or office and unpack each item. But to reassemble your entire office or home will be chargeable. We have a well-trained professional team who can easily assemble AC, TV, refrigerator, etc., at a reasonable price.
Cost Affecting Factors of Packers and Movers Bangalore?
The packers and movers industry is very dynamic, and it depends upon many things like petrol price, taxes, packaging materials price, etc. These things can easily affect the cost of relocation. Let's know about cost involving factors of packers and movers Bangalore?
Volume of Goods
The most common thing that fluctuates the price of relocation is the volume of goods. Simply the number of households increases the relocation cost increase respectively. There is no possible way to minimize your cost with the goods.
Packaging Materials
The more we use the packaging materials, the more cost of relocation will increase. However, as the number of households increases, the requirement for packaging materials increases. There is no possible way to minimize the cost of relocation without decreasing the number of goods.
Vehicle Type
This is another factor that involves the increase in the relocation price. We decide vehicle by looking at your households, for few goods we use small vehicles and on the other hand, we use the heavy truck for transporting. Heavy lorries will increase your budget compare to the small transport vehicle.
Relocation Distance
Another one is the distance; the longer length you shift your valuable assets, the more your relocation cost increases. Also, there are more domestic causes like petrol/diesel price, toll gate price, etc.
Labor Required
Competing in a relocation process requires many human resources to handle the different tasks like packing, loading, unloading, unpacking, etc. The more human resources involved in a relocation, the more you must pay. Again it depends on your number of households. To speed up your relocation process, we have to put more human resources if there are more assets.
Additional Services
There are also some additional services in each packer and movers in Bangalore. Mostly, reassembling your households in your new destination is an additional service, where you have to pay more for this service. Our professional will reassemble all of your goods like TV, refrigerator to micro oven, etc.
What we Don't Move
Packers and movers in Bangalore are entitled to shift your entire house and office, but there is some consequence that we are not moving some of your households. Some rules and regulations don't allow us to shift all your goods in India. Here are some households list that we are not moving
Personal Items & Valuables
Mainly we don't move any personal belongings like certificates, money and other valuables like gold, ornaments, etc. These items contain many risks and emotional feelings, so we never move these things.
Perishable Food
Many packers and movers don't want to move your food, especially if you carry food long distances or into storage. Try to donate your food to the local food bank and throw expired perishable items.
Liquid Items
Usually, we don't move any liquid items like shampoo, hair oil, liquor, petrol, etc. There is very much chance that your these products damaged at the time of relocation and that will also damage other pieces of stuff. But we can move liquid items at your risk.
Illegal's Items
This is a prevalent thing that packers and movers in Bangalore always try to avoid. Cloudpackers always ignore illegal items such as guns, drugs, fireworks, signal flames, acids, lamp oil, Propane tanks, any dangerous liquid, etc.
Cloud Packers and Movers Bangalore Local Shifting
Cloud packers and movers Bangalore had started his journey from Bangalore. Cloudpackers had been operating their packing and moving service in Bangalore for many years in the starting days, and after that, it has increased its operation all over India.
We have gained tremendous experiences in Bangalore and strong connections in these numerous years. We effectively provide local packing and moving services in Bangalore. We have a local physical presence in Whitefield, Bangalore.
Now we are dealing with the domestic, international, and local movement in Bangalore with our awesome packing and moving services. We avail our services in Bangalore's most popular places like Whitefield, Banaswadi, Koramangala, Bellandur, HSR Layout, Marathahalli, etc. Moreover, we can help with our services all over Karnataka.
Are Packing and Moving services available during the lockdown in Bangalore?
People often worry thinking about their relocation in lockdown. Yes, many people are afraid to step out from home in this pandemic. But, while it comes to packing and moving service in Bangalore, Cloudpackers will always stand for you. We are providing packing and moving service in Bangalore by taking proper precautions.
A relocation cost is depend on multiple factors but the distance you want to move and number of items influence the major cost. Cloud packers and movers give you highly competitive price and charge a decent amount of money for relocation in Bangalore that is between rs-3,500-15,000(for local Movement of 1BHK and 2 BHK) rs- 11000 to 55000 (for out station movement of 1BHK and 2 BHK).
A packing and moving company calculates your moving cost by considering multiple factors such as amount of goods, distance, and some other factors like required packing materials, workforce, etc. Iteam dimension and weight is another factors when you want to shift few items for a long distance.
Cloud packers and movers is one of the best packing and moving service providers in India. It has been providing world-class packing and moving service at a competitive price range at your doorstep in Bangalore for more than a half-decade.
The whole process shifting is complex and needs special care but Cloud packers and movers is improving its process and making it simpler. Here is our process flow:
Contact us with your requirement
Get a Free Quotation
Our executive will visit your doorstep for auditing and best price
Confirm your shifting and finalize your moving date
On moving day our professional will reach at your doorstep with required transport vehicle and packing materials
We deploy our trained manpower to packing your households and loading into the vehicle
Then our relationship manager will complete all documentation and give you tracking, bill, bilty and other details.
Once your goods reach your destination we will intimate you and deliver goods as per your flexibility.
We will unload, unpack and install goods at your destination.
You can hire cloud packers bangalore by contacting them in multiple ways such as, call, Email, whatsapp, website visit and physical visit to our office.
Contact details:
Mobile / Whatsapp- 8105600621
Email- info@cloudpackers.com
Website- https://www.cloudpackers.com/packers-movers-bangalore.php
Office - No-24/25, Sai Ganga Nivas, Kurudusunnenahalli, Virgo Nagar, Bangalore-560049
Once you contact us our team will understand your requirement and give you rhe best price for your shifting. Once you are okay with pricing you our team will sent you a confirmation email with date of shifting and timing. Once you acknowledge the email emails you have successfully hired cloud packers bangalore to experience superior relocation service with no hassle.
Cloud packers and movers in Bangalore relocate your entire households, containing your vehicle, plats and pets also. Cloudpacker provides their special trained professionals for pet relocation by looking at the safety and care of the pets.
Cloud packers introduces a storage facility in Bangalore, where you can store your entire households, office items and even you can hire us for corporate use. You cas rent our warehouse for a short or long time as per your needs. And if you are relocating households through us and for some reason you want storage, congratulations cloud packers can give you up to 30-days free storage facility.
Cloud packers and movers provide a complete insurance facility for your relocation. If your goods may be damaged or lost at the time of relocation, in that case our insurance claim process will refund upto 90% of your declared value or depreciation value.
Often people wondering about there goods movement and worry about ontime delivery of their households. To avoid such particular issues we at Cloudpackers provide a live tracking feature where you can track your households movement on your smartphone by sitting on your couch.
Cloud Packers and Movers In Bangalore
Get promising shifting service with superior packing material for fast and safe delivery from India No#1 packers and movers.
Get Free Quote
Write a review now