Cloud Movers and Packers Bangalore to Pune
FREE Visit
Get free visit at your doorstep to verify your goods & consultation.
Affordable Price
Get highly affordable Price and Discount on every shifting service.
Fast Delivery
Get a fast & safe delivery of your household goods at your doorstep.
24x7 Support
Get 24/7 Customer support over email, phone and Whatsapp chat.
🛡

Safe & Compliance

Cloudpackers relocate your households with complete safety and assurance. Get extra assurance with insurance, high-quality packing materials and skilled human resources.
💰

Cost Saving

The right type of packing material respective to goods from a skilled and trained workforce, transport chain and modern technology will save money. Right, consult for moving to make it easier.
💡

End to End Service Solution

Starting from scratch to settle at your destination we offer complete services where you can relocate your households, furniture, electronics, and vehicles to your living plants and pets.
🌐

Fast & Worldwide Network

Over a period of time, we enhance ourselves and our connections to the global market. And now we have a strong and fast worldwide packers and movers network.
💸

Insurance Coverage

By looking at the obstacles and risks of transportation to your belongings, we offer insurance coverage to your households to prevent you from any loss.
📦

Storage & Warehouse Facility

Get up to 30 days of absolutely free storage and warehouse facility from us. You can store your belonging with us for upto 30 days free while taking our packing and moving service.
🏗

Advanced Tool & Modern Shifting Method

For complete safety and extra protection, we use advanced tools and modern technology for packing and shifting households to your desired destination.
👷

Skilled Staff & Premium Packing Material

Over a half-decade Cloudpackers solving packing and moving issues with their well-trained staff and world-class packing materials. We use multilayer packing for the safest relocation.
Pune is also known as the Oxford of the West due to the presence of reputed educational colleges. In recent times, Pune has become home to many manufacturing, automobile, Information technology and research institutes.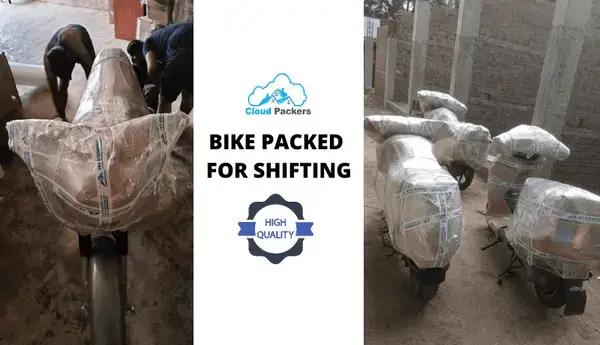 Bangalore, on the other hand, is well-known as the "Silicon Valley of India." Known for its numerous gardens, it is also home to other industries such as real estate, automobile, information technology, start-ups, etc.
Let us imagine you work as a software engineer in one of the multinational corporations in Bangalore. After the appraisal, you have been promoted in the same project but have to shift to Pune. Of course, moving household items from Bangalore to Pune will have its share of challenges, and after the routine checks, referrals and inquiries, you have finally zeroed in on us, Cloud Packers and Movers.
Cloud packers and movers Bangalore to Pune has the best service setup and human resources to make your shifting easy and affordable from Bangalore. Why cloud packers and mover is the best one to shift your household good will be explained below.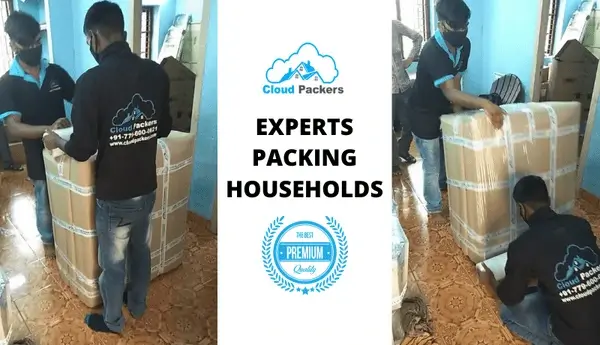 How Did We Become Well-Known Charges
For a company like cloud movers and packers to achieve success, team members must contribute to the organization's success and there should be perfect coordination between departments. The main representatives to the public, our relocation team and customer care executives give the traditional humanitarian touch that makes the relocation a fuss-free exercise and a relaxation time for you while shifting your house from Bangalore to Pune.
Our Bangalore to Pune movers team looks into each project by meeting with your family to discuss and schedule all positives and negatives of the plan. We do not just provide A to Z services. We are more interested in being a relocation service provider who can encounter any challenges and deliver the goods safely and securely to your new doorstep.
Well, you gave us a call, booked a ticket, and then you received a call from our customer care executive. The meeting was scheduled in your free time, with our moving team who gave your house a survey visit, took details of the items to be moved, estimated the cost, the number of team members required for packaging and loading the materials.
Then they gave you the price and you know that this visit is free? Don't you? Not only does Cloudpackers offer a free visit, but it also offers you a free quote and if you are shifting your good from Bangalore to Pune or looking for any packing and moving service from Bangalore to Delhi or anywhere in India. You will get additional free services such as free storage, free warehouse service up to 30 days, and many more. And you completed the other formalities in quick succession.
One of the primary reasons we made a name to reckon in the market is that our charges are affordable (it can fit easily into your budget). Our services are top-notch quality and we are game to domestic, interstate (Bangalore to Pune) and even international relocation of goods.
Stress-free relocation
Cloud Packers Bangalore team provides you with a free warehouse storage facility with safety and security precautions intact in case of untoward situations such as natural calamities, riots and many more. The day your new location is ready, you can give a call and our team will not only deliver at the specified time but also help in unloading and arranging items.
So, if you are looking to relocate with just a few kitchen items, or an entire house belonging, your office materials, but want to have a hassle-free experience, do not forget to give us a call today, right now. If needed, our team will come with suitable materials and tools for dismantling nuts and bolts in beds, delicate furniture, tables and pack them inappropriate materials. They can also be reassembled and reinstalled once the cargo reaches your new location.
Grab the chance to enjoy the professional service of Cloud packers and movers, expertise and knowledge of our team for a price that has fetched appreciation far and wide.
Packers and Movers Bangalore to Pune Charges
distance of 825 km, it is a stressful and time consuming process with special attention. Hiring a relocation company can save your time and effort but is chargeable. "Time is money", so moving with a professional moving company is a smart move. Assuming Moving cost from Bangalore to Pune, especially with household hold, is quite tricky even by professional packers also. The accurate price can be determined only after a physical survey.
But still, this below table pricing table will give a pricing idea when you are planning to move from Bangalore to Pune.
| Goods Size | Packing Charges | Transportation Cost | Total Cost (Approx) |
| --- | --- | --- | --- |
| 1 BHK | 7,550 - 11,000 | 14,200 -17,400 | 21,750 - 28,400 |
| 2 BHK | 12,250 - 15,540 | 17,000 - 20,300 | 29,250 - 35,840 |
| 3/4 BHK | 15,150 - 17,790 | 21,900 - 28,300 | 37,050 - 45,990 |
| Office or Large Shifting | 23,600 - 26,800 | 27,750 - 34,900 | 51,350 - 61,700 |
(Note - This pricing is a rough estimate, the actual price may differ from the given price depending on item type and the number of the item you want to transport.)
Packers and Movers Bangalore to Pune
Get promising shifting service with superior packing material for fast and safe delivery from India No#1 packers and movers.
Get Free Quote
Write a review now