Get Free Quote
Write a review now
Cloud Movers and Packers Kondapur Hyderabad
When it comes to packaging, loading, unloading and shifting of household and commercial goods from one place to another, one name appears to many in prominent South Indian cities. Cloudpackers. Having become a household name in the South Indian cities of Bangalore, Pune and Mumbai, our management has recently opened a branch in Hyderabad. Our company also undertakes tasks for Interstate and International relocation of goods. The other services where our Packers and movers Kondapur Hyderabad team are well-known for, is on the field for pet relocation, car/bike transportation, insurance services and warehousing facilities. We offer all the mentioned services in this paragraph at your very doorstep.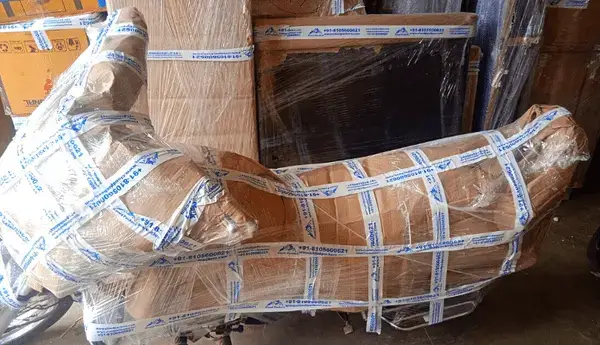 Reasons Why you hire cloud packers Kondapur Hyderabad service?
Our Packers and Movers Kondapur Hyderabad team has experienced professionals to do the loading/unloading of household and corporate items. The goods have to be unloaded with care, or else they will suffer damage in the form of scratches. We have our own vehicles to shift household goods of various types such as sofa, household appliances, trucks and even glassware. So, you need not worry as your goods can be safe and secure all over the globe in case of relocation.
Office Relocation Services
Office relocation is a tough task. The reason, you will have to move various goods right from computer monitors, office furniture, expensive glassware, office documents and more. Do you have special requirements? We are sure you do. Our team has effective and efficient packages to cater to your needs. Kindly have a conversation with our executive and he/she will put a personalized plan as per your requirement.
Bike/Car Transportation Relocation Service
One of the most challenging tasks a relocation company faces is in transportation of vehicles. Your vehicle needs to be transported without a scratch and glitch to your door. Imagine the challenges. A scratch or dent can happen in a second. It needs precaution with proper planning to carry off this job. But we follow a fool-proof process to ensure a 100 percent result. Our team first checks your car or bike for any previous damage in your presence. If any signs of damage are found, it is taken mention of and your signature taken in the relocation form. This is to prevent unnecessary arguments after the vehicle gets transported to your home or new destination. Please note, Movers and Packers in Kondapur Hyderabad have a separate fleet of vehicles to ensure safety transportation from one place to another.
Conclusion
To ensure your goods remain safe during Interstate and International transportation, we have warehouse facilities in prominent cities of India. They are large and can stock household, commercial and industrial goods as per the requirement. Our team follows the International Standard Procedure of labelling the goods and computerized tracking in warehouses to prevent misplacement of items. Is there a doubt in your mind regarding booking cloudpackers team for your relocation purpose? We hope your doubts have got answered. We also offer other services such as pet relocation, insurance services for our customers. Join the loyal club of cloudpackers.com and get the best services at your doorstep.