Packers and Movers Pune to Mumbai
Get promising shifting service with superior packing material for fast and safe delivery from India No#1 packers and movers.
Get Free Quote
Write a review now
Cloud Movers and Packers Pune to Mumbai
FREE Visit
Get free visit at your doorstep to verify your goods & consultation.
Affordable Price
Get highly affordable Price and Discount on every shifting service.
Fast Delivery
Get a fast & safe delivery of your household goods at your doorstep.
24x7 Support
Get 24/7 Customer support over email, phone and Whatsapp chat.
🛡

Safe & Compliance

Cloudpackers relocate your households with complete safety and assurance. Get extra assurance with insurance, high-quality packing materials and skilled human resources.
💰

Cost Saving

The right type of packing material respective to goods from a skilled and trained workforce, transport chain and modern technology will save money. Right, consult for moving to make it easier.
💡

End to End Service Solution

Starting from scratch to settle at your destination we offer complete services where you can relocate your households, furniture, electronics, and vehicles to your living plants and pets.
🌐

Fast & Worldwide Network

Over a period of time, we enhance ourselves and our connections to the global market. And now we have a strong and fast worldwide packers and movers network.
💸

Insurance Coverage

By looking at the obstacles and risks of transportation to your belongings, we offer insurance coverage to your households to prevent you from any loss.
📦

Storage & Warehouse Facility

Get up to 30 days of absolutely free storage and warehouse facility from us. You can store your belonging with us for upto 30 days free while taking our packing and moving service.
🏗

Advanced Tool & Modern Shifting Method

For complete safety and extra protection, we use advanced tools and modern technology for packing and shifting households to your desired destination.
👷

Skilled Staff & Premium Packing Material

Over a half-decade Cloudpackers solving packing and moving issues with their well-trained staff and world-class packing materials. We use multilayer packing for the safest relocation.
There are several reasons for anyone to shift from one place to the other such as shifting of job, new house, some Personal reasons, etc. Relocating is a part of life. However, this is that time in life which is tedious and everybody does get nervous. As it is not easy to shift from one place to the other leaving your comfort zone behind. During this phase, what is most important is a reliable source who can be with you through thick and thin.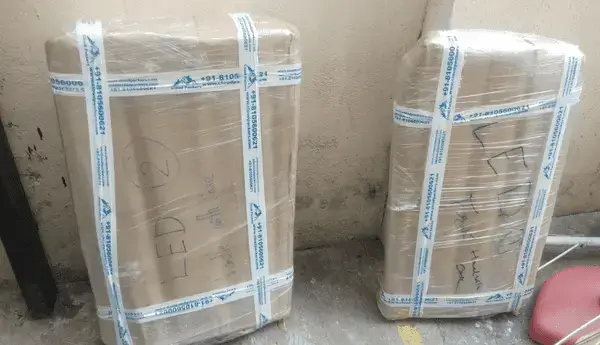 This is exactly where Cloud Packers comes into the picture. It is one of the most trusted Packers and Movers Company in Pune. We sure 100% safety and a smooth journey of our customers along with all the belongings. Although the distance between Pune to Mumbai is not much, but relocating does require many thoughts into it and various factors need to be taken into consideration.
Once you have finally planned to move out, the next crucial step is to get hold of a good Packers and Movers company. The catch is how exactly can you judge which one to choose and which one to reject. The one standard way is too check magazines and search on Google. You will always see Cloud Packers as one of the top companies for packing and moving. Once you've boiled down to the company, the next step is to ask about all the services and the rates. Only when you are fully satisfied is when you should choose the company.
Cloud Packers and Movers provides several services, such as
The entire Services for household shifting:
Cloud Packers and Movers Pune to Mumbai very professional in their services. We believe in providing safe and smooth services to all our customers. Household shifting is a task is not very easy and does require time and effort. It is full of complications and leaves one exhausted. However, the fact is, it is always better to outsource this task to a Packers and Movers company, this will be one of the best decisions. They provide end to end services from picking up the stuff, packing, unloading and placing. They move everything without damaging even a single product.
Domesticated shifting services
Cloud Movers and Packers Pune to Mumbai is known to provide excellent quality services. It has the most up to date technologies that are used to carry heavy stuff in terms of loading and unloading without any breakage. They make sure to use good quality packing material. They pack everything in a very professional way with triple-layer packing. Also, important stuff such as glass stuff and electronic stuff is packed with extra care.
Provide Intrastate and country services
Cloud Packers don't restrict their services just in the same state or country. They provide services all over the world. We have customers all over the globe and they have repeatedly used our services. For such long-distance routes, it is important to hire such a company which is very reliable and can track every minute of yours. We ensure a very safe journey of our customers with the utmost professionalism.
Car and Bike Transportation Services
Those who own a bike and a car and want to shift that too, are the ones who worry the most. However, with Cloud Packers, one does not need to worry about the same. People with transports do lookout for a reliable and safe source to safely transport their vehicle without any damage. Cloud Packer is a pioneer in providing such services. Our company is equipped with the latest technologies which help in loading and unloading the vehicle smoothly without a single scratch on it.
A very friendly experience
Cloud Shifting service from Pune to Mumbai try and act as your guardians in this Tiring phase of yours. We believe in providing the first consultation free to our clients. We understand that our customers are loaded with queries as this is also a whole new experience for them. Due to this reason, we try and provide them with maximum information as possible. As easy and shifting from one place to the other sounds, it is not. However, the entire experience we have and enjoy with our customers is very friendly and memorable one.
Warehousing Facilities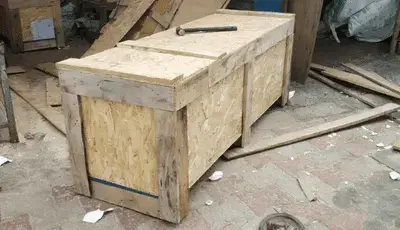 We have state-of-the-art warehouses to store any sort of goods. They are usually designed to prevent fire accidents and withstand any weather conditions. In addition, for security reasons, we have also installed CCTV cameras and 24 hour security personnel. If needed, we can also provide private security vaults for individual use. You can use these vaults to store expensive works of art or fragile items.
ou can use our facilities for a temporary term to store your items or for many months. Please note, there are occasions when we have given our warehouses to businesses when they were renovating their buildings. There are also options of climate control in our facility for temperature-sensitive goods.
Other Services
Cloud Packers and Movers Pune to Mumbai management has invested a lot of time and money in streamlining relocation processes to give the best satisfaction to the customer. Please note, other than home relocation services, our able team also offers
Luggage moving services
Corporate shifting services
Vehicle removal services
Shifting Industrial equipment
Shifting of retail goods and commercial enterprises
Since now you know many insights about Cloud Packers and if you have planned to shift and looking for a Movers and Packers company, then you know where to land at.
The agents of Cloud Packers are very flexible and are available for your services 24*7. We believe in providing a holistic service to customers all over the globe. Anytime in the day if you have any queries, we'll be just a call away.
Conclusion
Please note, we also service individual moves from high rise apartments. We have special equipment to get your heavy residential items to the ground floor. Moving, packing, loading home electronic items down the stairs is also no problem for our Pune movers team. Do you have some doubts about our home relocation services? You can get a free consultation and quotation from our movers and packers Pune to Mumbai team. Book the best home relocation service team for a stress free relocation. Make your choice now by clicking on this link.
Packers and Movers Pune to Mumbai Charges
Now shifting houses, offices, vehicles etc., from Pune to Mumbai is extremely easy through Cloud packers and movers. By covering all the shifting services from house shifting to bike, car, pets, etc., relocation, Cloud packers is one of the leading and beloved ones.
We provide the world's most sustainable and top-quality packing materials for your goods by covering a broad range of shifting services. And to successfully operate competition in your household shifting, recruit our well-trained packing and moving expert at your doorstep. Cloud packers built a super fast and easy relocation method where you can easily get your quotation within a fraction of time for your moving budget. We serve free and effective free audits by visiting your doorstep for the dedication of your moving budget. We deploy our skilled workforce to build up momentum and flow-less packing by using top-quality packing materials,
And concerning all of the safety of your household, Cloud packers use the well-conditioned vehicle for transport. Importantly, we include insurance in your households to help you from future damages. Moreover, our experts will take all responsibility from packing your goods to loading them on the truck, transporting and unloading them to your destination. To execute hassle-free and satisfying relocation services, we offer our customers live minute-to-minute GPS tracking features.
To diminish your worries, we evolve a moving cost calculator for instant moving budget dedication. You can measure your approximate moving cost by inputting basic information like household quantity and vehicle details. In addition to packers and movers Pune to Mumbai cost, we prepared an overview you can see below.
| Goods Size | Packing Charges | Transportation Cost | Total Cost (Approx) |
| --- | --- | --- | --- |
| 1 BHK | 7,550 - 11,000 | 14,200 -17,400 | 21,750 - 28,400 |
| 2 BHK | 12,250 - 15,540 | 17,000 - 20,300 | 29,250 - 35,840 |
| 3/4 BHK | 15,150 - 17,790 | 21,900 - 28,300 | 37,050 - 45,990 |
| Office or Large Shifting | 23,600 - 26,800 | 27,750 - 34,900 | 51,350 - 61,700 |
(Note - This pricing is a rough estimate, the actual price may differ from the given price depending on item type and the number of the item you want to transport.)