Cloud Movers and Packers Pune to Chennai
FREE Visit
Get free visit at your doorstep to verify your goods & consultation.
Affordable Price
Get highly affordable Price and Discount on every shifting service.
Fast Delivery
Get a fast & safe delivery of your household goods at your doorstep.
24x7 Support
Get 24/7 Customer support over email, phone and Whatsapp chat.
🛡

Safe & Compliance

Cloudpackers relocate your households with complete safety and assurance. Get extra assurance with insurance, high-quality packing materials and skilled human resources.
💰

Cost Saving

The right type of packing material respective to goods from a skilled and trained workforce, transport chain and modern technology will save money. Right, consult for moving to make it easier.
💡

End to End Service Solution

Starting from scratch to settle at your destination we offer complete services where you can relocate your households, furniture, electronics, and vehicles to your living plants and pets.
🌐

Fast & Worldwide Network

Over a period of time, we enhance ourselves and our connections to the global market. And now we have a strong and fast worldwide packers and movers network.
💸

Insurance Coverage

By looking at the obstacles and risks of transportation to your belongings, we offer insurance coverage to your households to prevent you from any loss.
📦

Storage & Warehouse Facility

Get up to 30 days of absolutely free storage and warehouse facility from us. You can store your belonging with us for upto 30 days free while taking our packing and moving service.
🏗

Advanced Tool & Modern Shifting Method

For complete safety and extra protection, we use advanced tools and modern technology for packing and shifting households to your desired destination.
👷

Skilled Staff & Premium Packing Material

Over a half-decade Cloudpackers solving packing and moving issues with their well-trained staff and world-class packing materials. We use multilayer packing for the safest relocation.
Living in Pune, but decided to move your house or office in Chennai? Moving from one place to a new place always excites us, but when it comes to the shifting of goods, we feel unhappy and panic as moving household or office goods is not an easy task. It requires a lot of time for planning, packing and moving. When it comes to moving far cities like Pune to Chennai, the difficulty shoots ups. The problem doesn't end here, we are very concerned and certain about the safety of our belongings. You need to avail the services of a reliable and trusted company because you can't hand over your goods and belongings to any mover company. They should assist you in every single step from packing, moving, and unpacking on your new location.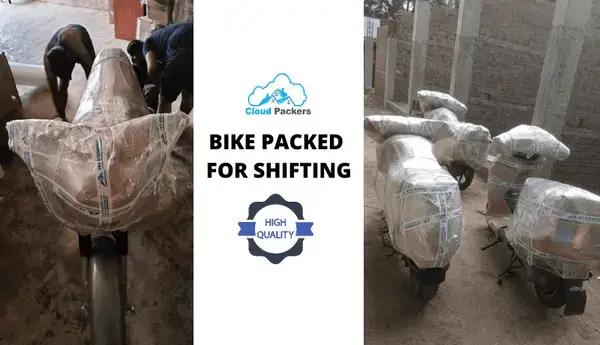 We introduce Cloud Packers and Movers from Pune to Chennai. Here, at Cloud Packers, you don't need to worry about your goods and belongings, as we take care of all these for you. We understand your needs and wants very well. Just sit back and enjoy your journey from Pune to Chennai without worrying about your goods shifting.
What we provide and why you should hire us
Highly skilled and trained team members
Packing, loading is not an easy task. It requires a lot of energy and smart working. Cloud Packers have highly trained and skilled staff and workers who know the criticality of the process. They have years of experience in this field and assure you everything is done properly.
Custom Service Structure
Everyone has his own needs and wants related to moving goods and belongings. We account for this fact, so we don't offer a pre-defined structure. Instead, we design a custom structure design depending on your needs and according to our capabilities.
Nominal Price
We value your every single amount. Pricing is a big thing to consider while hiring a packers and movers company. You shouldn't pay extra at all. We promise not to charge extra. There are many packers and movers companies in the market, but we charge least at our best. Also, low pricing doesn't mean compromising on service at all.
Fast and on time
Time is the key and every tick-tock on the clock counts. When it comes to packing, loading and moving, time is a big factor that couldn't be ignored. We know how it matters for you to set your house, office on time. So, we provide fast and on-time service. Whenever you are in need, we are there for you.
24*7 Availability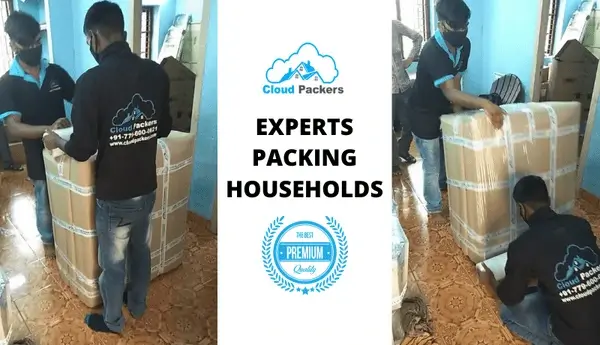 Hiring a Movers and Packers From Pune to Chennai company raises many questions in your mind. Being a client, you may have many ambiguities and doubts in your mind especially if you are hiring a mover company for the very first time. We believe more you ask, more you know. We at Cloud Packers are available every minute to answer your question and clear your doubts no matter if it is midnight or very early in the morning. We assist you anytime whenever you need us.
No Consultation Charges
Hiring any Packers and movers Pune to Chennai requires a lot of knowledge about the company. We understand this fact and pamper our clients. Consultation is a basic step to hire a company. We talk with our clients and get details of their needs and wants. After analyzing their requirements, we proceed further. This consultation or first meeting is free and we don't charge for it.
Three simple Steps
Our service process is transparent. We don't hide or cheat our clients. The process is very straight forward and easy to implement. There are easy steps to implement. First, we do a deep communication with our customers, knowing all the needs and wants of them. Second, we tell our customers what we can provide them and how it'll help them. Third and last step, structuring a custom design to provide service, and agreeing upon it by both parties. After the agreement of both parties, the service is provided.
Safe and Secure Transfer
We know the value of your goods and how they are important to you. Hiring us to mean you're in safe hands. We have highly trained staff to pack, load, and move your stuff. Delicate households like glass, crockery, and electronics demand extra care. We deal with delicate things with extra care and make sure everything is safe and secure.
Ownership of broken or lost things
Even we have trained staff to deal, but unfortunately, if something bad happens to your goods, if something breaks down, or lost during the process, we take ownership of all loss. You don't have to worry about your assets, you didn't lose anything.
Cloud Packers' next step is to become one of the first class moving companies from Pune to Chennai that can handle any sort of relocation with innovative techniques and the highest level of customer satisfaction service. Our name should bear the mark of respect when it comes to a move either across local areas, interstate or international location. We understand there will be always a need to fine-tune our moving and packing services every year. Only when our moving equipments get updated as per the recent technologies, can we execute every relocation with success.
The success of our brand goes to every person of our team including the customer care executive and specially the R & D team. Our management takes every single day as an opportunity to put together a fantastic team and resources that can act as a one-pitch stop for your every relocation need. By investing in innovative technology, a state of the art customer care service and following the process of continuous improvement, we have become the company that can, with ease, handle relocation of all types. The result has always been the same – best quality service with your satisfaction.
Packers and Movers Pune to Chennai Charges
Cloud Packers deliver excellent service with a very nominal charge compared to others.
By analyzing and understanding your requirement, we consult you on the best to save your money. We suggest the goods which can be sold to save of moving.
Recommend you small staff that can move with your handbag like documents, important gadget, jewelry, a small electric gadget to reduce your moving budget and safety of your valuable goods.
Donate your old and not using goods like cloth and book to society needy and save money.
We can also help to set your luggage with our professionals for full-proof packing.
| Goods Size | Packing Charges | Transportation Cost | Total Cost (Approx) |
| --- | --- | --- | --- |
| 1 BHK | 7,550 - 11,000 | 14,200 -17,400 | 21,750 - 28,400 |
| 2 BHK | 12,250 - 15,540 | 17,000 - 20,300 | 29,250 - 35,840 |
| 3/4 BHK | 15,150 - 17,790 | 21,900 - 28,300 | 37,050 - 45,990 |
| Office or Large Shifting | 23,600 - 26,800 | 27,750 - 34,900 | 51,350 - 61,700 |
(Note - This pricing is a rough estimate, the actual price may differ from the given price depending on item type and the number of the item you want to transport.)
Packers and Movers Pune to Chennai
Get promising shifting service with superior packing material for fast and safe delivery from India No#1 packers and movers.
Get Free Quote
Write a review now