Cloud Movers and Packers Mumbai to Ahmedabad
FREE Visit
Get free visit at your doorstep to verify your goods & consultation.
Affordable Price
Get highly affordable Price and Discount on every shifting service.
Fast Delivery
Get a fast & safe delivery of your household goods at your doorstep.
24x7 Support
Get 24/7 Customer support over email, phone and Whatsapp chat.
🛡

Safe & Compliance

Cloudpackers relocate your households with complete safety and assurance. Get extra assurance with insurance, high-quality packing materials and skilled human resources.
💰

Cost Saving

The right type of packing material respective to goods from a skilled and trained workforce, transport chain and modern technology will save money. Right, consult for moving to make it easier.
💡

End to End Service Solution

Starting from scratch to settle at your destination we offer complete services where you can relocate your households, furniture, electronics, and vehicles to your living plants and pets.
🌐

Fast & Worldwide Network

Over a period of time, we enhance ourselves and our connections to the global market. And now we have a strong and fast worldwide packers and movers network.
💸

Insurance Coverage

By looking at the obstacles and risks of transportation to your belongings, we offer insurance coverage to your households to prevent you from any loss.
📦

Storage & Warehouse Facility

Get up to 30 days of absolutely free storage and warehouse facility from us. You can store your belonging with us for upto 30 days free while taking our packing and moving service.
🏗

Advanced Tool & Modern Shifting Method

For complete safety and extra protection, we use advanced tools and modern technology for packing and shifting households to your desired destination.
👷

Skilled Staff & Premium Packing Material

Over a half-decade Cloudpackers solving packing and moving issues with their well-trained staff and world-class packing materials. We use multilayer packing for the safest relocation.
It is quite natural, when you think of our beloved PM, Narendra Modi, you can also think of this beautiful city, Ahmedabad and another city, GandhiNagar. Both the cities belong to the Gujarat State. When it comes to Ahmedabad, the city became famous during Indian Independence. There are several feathers in the cap for this city. Prominent among them include – cultural centre of Gujarat, one among the biggest cities in India and more. The various places of attraction in the city include the Sabarmati Ashram, Sindhi Market and its rich history of textiles. Ahmedabad is known as one of the prominent textile cities in India. Are you a business owner who supplies industrial parts to textile mills in Mumbbai? You wanted to expand your business outside Maharashtra and have got a plum order from one of the leading textile mills in Ahmedabad.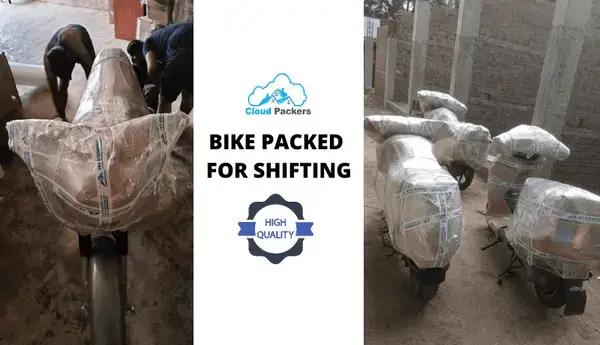 Now, you have to deliver a large consignment of industrial parts within a month to a textile mill in Ahmedabad city. Are you worried? Welcome to the page of Packers and Movers Mumbai to Ahmedabad team. We are a trusted name in delivering industrial parts and commercial goods all over the country. The Cloudpackers team of experts operate out of our four branches (Mumbai, Bangalore, Pune and Hyderabad) to all prominent Indian cities. Also known as Ahmedabad it is one of the best cities to live in according to a survey in Times of India. It is also the first of India's World UNESCO heritage city. We work with clockwise precision. Our schedules which are explained at the time our team visits your place for the first time are adhered to. The goods are bound to reach the destination on the date which was pre decided. The distance between Mumbai and Ahmedabad is about 500 km. Whether you are relocating your home or office we do it for you in the most stressful manner.
Cloud packers and movers is another name for trust
We have built a name for ourselves based on trust. We have got thousands of happy customers in cities like Bangalore, Hyderabad, Pune and Chennai. Our services have been top class. With international quality packaging at our disposal, we offer the best packaging services. Use of cellophane sheets, bubble wraps, waterproof cartons and corrugated boxes is done to done and the goods are properly sealed to be carried further safely and soundly. The safety of your belongings is our primary concern. Our loading and unloading team is fully equipped to handle the toughest of relocation jobs. Whether you are shifting your residence or office we do all types of work for you. The work is hassle free.
Double Door home carriers
Our double door Home carriers are equipped to handle more than one relocations at the same time. This is another way is a cost effective option. The carriers are robust and prevent your belongings from any all kinds of damages owing to the weather.
Wood crafting for fragile articles
Cloud Packers and Movers Mumbai to Ahmedabad packaging methods are world class. The fragile articles which you have bought with your hard earned money are packed in Wood crafting which adds to their safety. We will reload the articles at your new place in Ahmedabad without any breakages or damage.
24 x 7 Tracking
You can keep a track of your articles when they are moving. With GPS installed in all our carriers, you can come to know where your goods have reached at any time during day or night. You can come to know exactly when your belongings will reach your new destination and can plan accordingly at your new place.
Warehousing at your disposal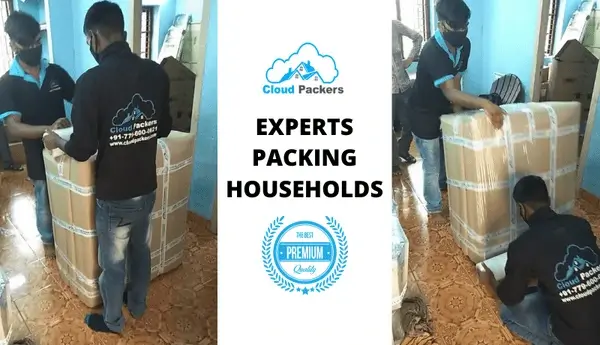 It can sometimes happen that you have to vacate the place where you are staying in Mumbai urgently and the new place in Ahmedabad is not quite ready and it could take a few days before it is ready. We offer you warehousing facilities so that your goods can be kept safely till the time they are moved to your new place at Ahmedabad. The storage spaces are well fumigated and hygienic. The storage facilities are truly world class.
Insurances Service
We take great care that your belongings reach your new place without any damage but offer insurance services in case a client asks for them. A client does not have to do anything. We get the necessary forms filled up. The charges for insurance are the cheapest as we have tie ups with insurance companies.
Corporate relocation
If you are moving your goods (worth lakhs) to a new location, it is better to co-ordinate with a professional company such as Cloud Packers. To make matters easy for you, we offer special packages as per the need. Our prices contain no hidden charges. You need to pay the charges only for the services we have offered during the packing and transportation process. Yes, till the delivery of items to the new location, our relocation supervisor will remain in contact with your office team. Is there any doubt, that Cloud Movers can get any relocation completed effortlessly? At an affordable price? If you have doubts, please call us. Our customer care executive will be glad to clear your queries as well as doubts. Moving your office from Mumbai to Ahmedabad our packing team takes care that all your office materials like files and even your costly computers and laptops are carried carefully with proper packing. The materials are unloaded at the new office and place in the new office with utmost care.
Please note, we are among the companies that have experts on every sector in the relocation industry. We have packing professionals, experts to operate special equipment such as forklift and also a capable transportation team. These are the main reasons, why we have been able to provide services of International Standards at affordable rates.
Conclusion(h2)
Our Packers and Movers Mumbai to Ahmedabad team has the expertise and resources to shift the industrial parts of any type safely within your budget. Remove every worry related to the relocation process. Get the free quotation for moving your industrial parts within the budget from a specialist. Select our services to begin a life-long co-ordination with the best commercial goods shifting provider in the industry. Make your move. Now.
Packers and Movers Mumbai to Ahmedabad Charges
Now shift your households, vehicles, offices, pets, etc., to compete for relocation through the Cloud packers and movers from Mumbai to Ahmedabad. We come first to affordable, economical, and safest packers and movers in India. We offer India's top-class complete relocation services and assured households by furnishing insurance.
Now there is no need to roll up your sleeves for packing and loading your households. You can relocate your entire households containing your fragile items to pets with the Cloud packers and movers from Mumbai to Ahmedabad At a cost-effective price.
For your relaxation or to lessen worries about your moving budget, we provided packers and movers Mumbai to Ahmedabad moving cost. You can get an overview by looking at the chart that we mentioned below.
| Goods Size | Packing Charges | Transportation Cost | Total Cost (Approx) |
| --- | --- | --- | --- |
| 1 BHK | 7,550 - 11,000 | 14,200 -17,400 | 21,750 - 28,400 |
| 2 BHK | 12,250 - 15,540 | 17,000 - 20,300 | 29,250 - 35,840 |
| 3/4 BHK | 15,150 - 17,790 | 21,900 - 28,300 | 37,050 - 45,990 |
| Office or Large Shifting | 23,600 - 26,800 | 27,750 - 34,900 | 51,350 - 61,700 |
(Note - This pricing is a rough estimate, the actual price may differ from the given price depending on item type and the number of the item you want to transport.)
Packers and Movers Mumbai to Ahmedabad
Get promising shifting service with superior packing material for fast and safe delivery from India No#1 packers and movers.
Get Free Quote
Write a review now