Packers and Movers Chennai to Mumbai
Get promising shifting service with superior packing material for fast and safe delivery from India No#1 packers and movers.
Get Free Quote
Write a review now
Cloud Movers and Packers Chennai to Mumbai
FREE Visit
Get free visit at your doorstep to verify your goods & consultation.
Affordable Price
Get highly affordable Price and Discount on every shifting service.
Fast Delivery
Get a fast & safe delivery of your household goods at your doorstep.
24x7 Support
Get 24/7 Customer support over email, phone and Whatsapp chat.
🛡

Safe & Compliance

Cloudpackers relocate your households with complete safety and assurance. Get extra assurance with insurance, high-quality packing materials and skilled human resources.
💰

Cost Saving

The right type of packing material respective to goods from a skilled and trained workforce, transport chain and modern technology will save money. Right, consult for moving to make it easier.
💡

End to End Service Solution

Starting from scratch to settle at your destination we offer complete services where you can relocate your households, furniture, electronics, and vehicles to your living plants and pets.
🌐

Fast & Worldwide Network

Over a period of time, we enhance ourselves and our connections to the global market. And now we have a strong and fast worldwide packers and movers network.
💸

Insurance Coverage

By looking at the obstacles and risks of transportation to your belongings, we offer insurance coverage to your households to prevent you from any loss.
📦

Storage & Warehouse Facility

Get up to 30 days of absolutely free storage and warehouse facility from us. You can store your belonging with us for upto 30 days free while taking our packing and moving service.
🏗

Advanced Tool & Modern Shifting Method

For complete safety and extra protection, we use advanced tools and modern technology for packing and shifting households to your desired destination.
👷

Skilled Staff & Premium Packing Material

Over a half-decade Cloudpackers solving packing and moving issues with their well-trained staff and world-class packing materials. We use multilayer packing for the safest relocation.
Do you want to relocate from Chennai to Mumbai? Just give our Chennai office a call. Our representative will be there for you in a few hours. He will assess the quantum of items to be carried. He will help you plan out various things related to the relocation process. He will give an idea of the multiple services our company offers. He will give an almost exact estimate according to the services we opt for. Remember our services are the best and the cheapest packers and movers. Our representatives offer insurance services for your belongings, vehicles, etc. They help you fill out the relevant forms and make payment for the premium. We have got tie ups with various insurance companies and the rates for premium offered are the cheapest.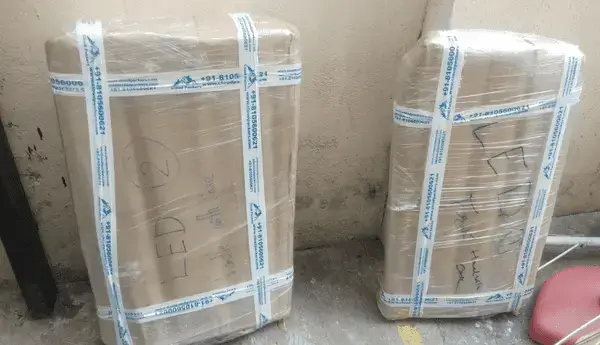 With a range of services like the latest packing techniques, loading, unloading, insurance, warehousing, vehicle movement, plants, pet relocation the services we offer are endless. Cloud Movers and Packers Chennai to Mumbai also help in the placement of belongings and fixing in the new place whether that be a residential relocation or office relocation. You can visit our local office and get a clear idea of the various services on offer. You can also visit cloudpackers.com to get a clear idea in case you don't have time to visit our office. Further, you can call our representative who will guide you through the process along with the estimate for the relocation work. We are offering the extensive rate list below according to different categories.
Packers and movers Chennai to Mumbai – you desire we deliver
We know you want to hire the best packers and movers. Your search ends with us. We use the latest packing techniques for your belongings. Bubble packing techniques are adopted. The goods are further stored in strong containers so that they can withstand the rigors of long distance travel. It is in your best interest if you hire us for total services like packing, loading and unloading. If you hire separate companies for these jobs then it will cost you more and every work will be haywire.
Loading and unloading is the next service we provide. Use of latest machines in done for both works. Whether you are staying in high rise buildings or individual houses the loading work is done scratch free by your trained persons. You don't have to worry about the security of your belongings. We handle them with the same care in which you have used them for so many years. The fragile items are handled with a lot of care to avoid any breakages.
Warehousing services, insurance services, movement of plants, pets etc. are some of the other prominent services which are offered by cloudpackers.com. We are also into office relocation where we help you relocate your office stuff to other cities and also help you set up your new office so that you may straight away start a functional office.
Why do people rely on CloudPackers?
Cloud Packers is one of the most desirable packers and movers available in every location all across India. People have been relying on this brand for years because they have already revolutionized the whole moving industry. How?
Well, it's because of their undivided attention to every job. This brand will ensure that your relocation becomes completely stress-free. This one is also considered as one of the most established art-handling brands that focus on customer satisfaction, quality, value addition, and of course, business ethics. You will find numerous five-star reviews from various satisfied customers. They have already gained popularity as one of the most reliable and the best Packers and movers, Chennai to Mumbai.
Is it cost-effective?
Keep in mind that availing of the best packing and moving services is not a piece of cake. It's not a cheap job either. Thorough research is required to get the best deal. We will suggest you research on different companies' charges and choose the best one that matches all your requirements. You also have to keep in mind that some companies offer the cheapest deal but the worst services. After all, no one wants to damage their delicate items while moving. If you want to protect these items, you have to take extra precautions.
Do they guarantee the safety of your belongings?
Yes! CloudPackers guarantees the safety of all your belongings. You will be provided fully comprehensive door-to-door moving services that will be completely damage-free. All these services come with a personal touch. So no matter how heavy large or delicate your items are, you can always trust this leading brand.
Are they insured and registered Charges
This one is another crucial factor that you need to keep in mind while moving. CloudPackers is a reputed brand that is insured and registered as well. Registration is a symbol of reliability. It means that a brand has all the necessary licenses for packing, moving, and translating goods.
Packers and Movers Chennai to Mumbai Charges
Cloudpackers is one of the leading packing and moving service providers in the field of solving households shifting. With the well-trained professionals and complete end-to-end moving service Cloudpackers made numerous satisfied and delighted customers.
Packers and movers Chennai to Mumbai offers a broad-range of moving services including your delicate items to heavy furniture and vehicles also. To provide a complete hassle-free relocation we include insurance to each household. And to lessen your worries and boost your moving experience we introduced a less-paperwork packing and moving service. Now you can digitally complete all of your paperwork within a minute for shifting.
Before selecting any packers and movers Chennai to Mumbai we have many questions about the moving budget. Budget plays a vital role while moving households to a new city. To help our customers we introduced a moving cost calculator that can provide you an estimated budget without selecting any moving service within a minute. In this way you can get an overview about your relocation. Here are some basic price we mentioned below for packers and movers Chennai to Mumbai
| Goods Size | Packing Charges | Transportation Cost | Total Cost (Approx) |
| --- | --- | --- | --- |
| 1 BHK | 7,550 - 11,000 | 14,200 -17,400 | 21,750 - 28,400 |
| 2 BHK | 12,250 - 15,540 | 17,000 - 20,300 | 29,250 - 35,840 |
| 3/4 BHK | 15,150 - 17,790 | 21,900 - 28,300 | 37,050 - 45,990 |
| Office or Large Shifting | 23,600 - 26,800 | 27,750 - 34,900 | 51,350 - 61,700 |
(Note - This pricing is a rough estimate, the actual price may differ from the given price depending on item type and the number of the item you want to transport.)