Packers and Movers In Jaipur
Get promising shifting service with superior packing material for fast and safe delivery from India No#1 packers and movers.
FREE Visit
Get free visit at your doorstep to verify your goods & consultation.
Affordable Price
Get highly affordable Price and Discount on every shifting service.
Fast Delivery
Get a fast & safe delivery of your household goods at your doorstep.
24x7 Support
Get 24/7 Customer support over email, phone and Whatsapp chat.
🛡

Safe & Compliance

Cloudpackers relocate your households with complete safety and assurance. Get extra assurance with insurance, high-quality packing materials and skilled human resources.
💰

Cost Saving

The right type of packing material respective to goods from a skilled and trained workforce, transport chain and modern technology will save money. Right, consult for moving to make it easier.
💡

End to End Service Solution

Starting from scratch to settle at your destination we offer complete services where you can relocate your households, furniture, electronics, and vehicles to your living plants and pets.
🌐

Fast & Worldwide Network

Over a period of time, we enhance ourselves and our connections to the global market. And now we have a strong and fast worldwide packers and movers network.
💸

Insurance Coverage

By looking at the obstacles and risks of transportation to your belongings, we offer insurance coverage to your households to prevent you from any loss.
📦

Storage & Warehouse Facility

Get up to 30 days of absolutely free storage and warehouse facility from us. You can store your belonging with us for upto 30 days free while taking our packing and moving service.
🏗

Advanced Tool & Modern Shifting Method

For complete safety and extra protection, we use advanced tools and modern technology for packing and shifting households to your desired destination.
👷

Skilled Staff & Premium Packing Material

Over a half-decade Cloudpackers solving packing and moving issues with their well-trained staff and world-class packing materials. We use multilayer packing for the safest relocation.
Our Success Story

70000+
Homes Moved

21+
Cities Covered
200+
Verified professional
98%
satisfied Customers
Popularly known as the capital of Rajasthan, it has many other feathers in the cap. The other nick names are the Pink City as it has many buildings with the same colour. Situated at 431 km above sea level, it has many tourist attractions such as City Palace, Jantar Mantar, Samrat Yatra, Hawa Mahal, Sunheri Kothi, Birla Mandir, Albert Hall Museum and more. However, the most popular tourist attraction in Jaipur remains the Rambagh Palace known as the Jewel of Jaipur. Then, there is always the Jal Mahal built in the middle of the Man Sagar Lake. Speaking of forts, the most popular places are the Nahargarh Fort, Jaigarh Fort as well as the Amber Fort. When it comes to temples, there are the Galta Monkey Temple, Govind Devji temple etc. Regarding markets, the most famous are the Tripolia Bazar, Bapu Bazar, Johari Bazar, Nehru Bazar and more.
The city best connects to other tourist locations such as Mount Abu, Jaipur, Udaipur and Jaisalmer. It is proud to be one of the tourist locations in the Golden Triangle along with Agra and Delhi.
The other tourist attractions are the Elephant Festival as well as International Kite Festival (January). Tourists from all over the globe can visit the city by flights (Jaipur International Airport). When it comes to land routes, Jaipur Junction is well-connected with other Indian States by enormous routes and tracks. Anyone desiring to roam around Jaipur with their own vehicles, the city is accessible with national networks. A visitor can gain access to this city via road route from nearby destinations such as Delhi, Agra, Bikaner, Alwar as well as Bharathpur to name a few.
How to get Best Packers & Movers in Jaipur
The worst mistake you can do in your relocation process is hiring a home relocation service Jaipur company which can give the worst moving service. Some examples are – they do not show up on time on the moving day, their workers do not sound polite nor give any proper information, they use cheap quality packaging items, they load your household items in a jam packed vehicle and the last, they use hidden fees to charge an exorbitant fees.
Please note, there will be thousands of companies offering shifting service in Jaipur you can get on listing websites such as justdial.com, sulekha.com but are they really professional? This is for you to find out. Many companies offering home relocation service Jaipur do not have a website, but all they will have is a small office with a board. They will rarely have a team of their own, and the tasks they will outsource to third party service providers. So, it is your turn to lose money and get damaged items at the new location.
If you are moving within the Jaipur City, within 50 kms from Jaipur City, or moving Interstate, then you will have to select a reliable movers and packers Jaipur team for the process. Here are the tips to find the right relocation service company in Jaipur for your move:
Recommendations
The best way is to get referrals from people you can trust – close friends, blood relatives, colleagues whom you can trust (even old colleagues and more). If they have taken the moving service in Jaipur from the referred company, the better. They can also put you in touch with the supervisor who handled the operations. So, you can get the best deal and service.
Online Search
You can also do your part by researching online by putting the keywords in search engines (Google) – best movers and packers Jaipur etc. Then you can take a note of the companies on the first page. If you got a home relocation service Jaipur company that is referred by your friends/relatives or colleagues, then you are in luck.
In this task, try to select at least ten companies which offer relocation services from Jaipur to your present location. Now, comes the challenging task of selecting the right company.You can also put your questions on some social media platforms with the words – Need to shift from Jaipur. Looking for a reliable packers and movers company in Jaipur. Please advise. You will get many comments. Read them and decide.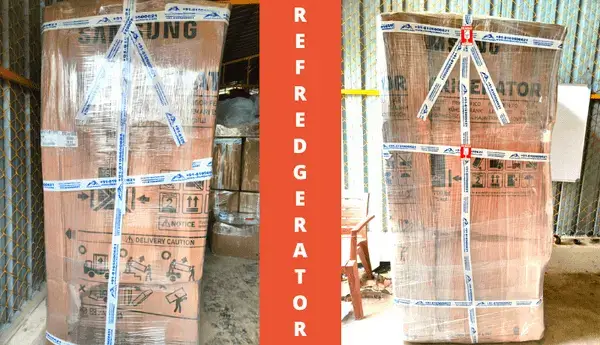 Check customer reviews
It is true that many customer reviews are bought, so you have to search in many methods. Try searching on the selected companies' social media accounts. Based on the customer reviews given in social media platforms, you can omit at least three companies offering home relocation service in Jaipur from your list.
You will also be surprised to know not every company offering moving services in Jaipur will have social media accounts.
Take Moving Quotes
You need to check their website, and call the customer care service of the company. Ensure you keep a book handy to note down the service charges and more. When you make the call, give proper details about your new destination, the approximate number of house items that have to be transported and more. Then, get an approximate moving service charge. Note down the prices.
Now, check the prices of the seven companies offering shifting service in Jaipur. If a company offers low prices, then it is a red flag. If the customer service agent does not answer your question properly, then you can reject the company. By this method, you may have omitted at least four relocation service companies in Jaipur from the list.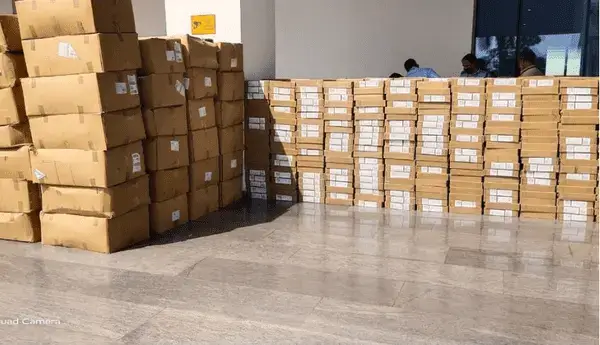 It is time to go for the next step. Every company, when you make the call, will ask for a convenient time to send one of their experienced relocation supervisors to your home. This is to check your quantity of items and if some items required proper packaging.
To select the right company for your move, you need to clarify the doubts (if you have) with the supervisor. You can ask questions such as:
Is your Movers and Packers Jaipur company registered with the Government of India?
Does your company (providing shifting service in Jaipur) offer insurance coverage for the items?
What is the delivery time at the new destination?
Out of the three companies who have sent their supervisors to your home, you can get satisfactory answers from only one service executive. You can select the concerned company for your relocation process.
How to Get ready to move in Jaipur
Before calling the relocation service companies inn Jaipur on the list, have a discussion with your family members. They will give valuable suggestions regarding the items in the home to be moved.
If you have selected the relocation service company in Jaipur for the move, then it is time for the next round of steps. You need to change the address in your bank records, telephone bills, internet bills and other facilities to the new location. While for some, you can do online, there are some facilities which take time. So, complete them.
If your children are studying, then ensure to change them to respective colleges if you are changing Interstate.
The next task is to check your household items. Do you have some items which are broken, non-usable and cannot be transported to the new location? Then check them in every room. If you find old toys, clothes, utensils, sell them for second hand or donate them to charitable organisations.
How Cloud Packers and Movers Jaipur can help you?
Why Should You Hire Us?
We fulfil every requirement that you expect from us. On our legal part:
Cloudpackers is a registered company under the Government of India (Transport)
We offer insurance coverage for every relocation project
We have a professional team (regular employees) in all our 12 plus branches in India.
Our management has invested in equipment (forklift and own vehicles) to provide the best service.
Cloudpackers has the best relocation service packages in Jaipur to cater to every budget. Whether it is home shifting service in Jaipur, Corporate shifting service in Jaipur, Industrial equipment shifting service in Jaipur, commercial goods shifting service in Jaipur or warehousing services, we have the necessary resources and team to cater to any need. We also offer vehicle transportation services in Jaipur such as:
Car shifting service in Jaipur
Bike shifting service in Jaipur
Our Working Process:
Our management has designed a fool-proof process that can prove successful for every relocation project. When our supervisor visits your home or other desired location for checking the quantity of items, he will also ask question about the needs of the family members.
He will thoroughly check if there are fragile home items that need special packaging services. Also, we specialise in other types of shifting services such as pet relocation services and garden pots transportation services. However, these sort of services need to be properly planned. So, you should discuss them with the supervisor when he comes to your home.
After inspection of your household items, our supervisor will give a quotation. It will contain a complete breakdown of charges such as professional packaging charge, vehicle transportation service charge, loading and unloading charges and more.
Why Are We Different?
Please note, this quotation does not contain any hidden charges. Unless you make any changes in the quantity of goods, the service charges may remain the same.
If you approve the quotation, then our service supervisor will enquire about the moving date. Once it is fixed, then our team will come on the moving date. They will use first class quality packaging materials such as bubble wrap, corrugated sheets & thick card board boxes to pack your items. You need to know our team follows the process of
One Layer packing
Two Layer Packing
Three Layer Packing
Four Layer Packing
Five Layer packing
We take extreme precautions to ensure none of the household items get damaged during the transportation process. Our vehicles are fitted with GPS, and so you can expect regular updates if you need from our supervisor. He will remain as the one point of contact with your family members.
Every person in our professional team is checked for their skills and expertise. They are back ground verified and so you can expect the best service.
Cloud Packers and movers have a very simple 3 step process. First, contact us and our executive will visit and quote you. 2nd file the price and date of moving. In the last step, our professionals will go to your location and pack properly and load your goods in the truck. The last but not on the list is our professionals will unload and unpack your goods at your destination house.
Cloud Packer's charges are very low and reasonable. Also, a shifting cost totally depends on your total no of goods and total distance from the source to destination. But on average, we charge 10 to 15k for 1 BHK house. Price may vary depends on your goods.
The pre-survey is free of cost. Our supervisor, after taking into account, the quantity of items, distance to be covered, does the calculation and then gives a free quotation.
Cloud Packers and Movers In Jaipur
Get promising shifting service with superior packing material for fast and safe delivery from India No#1 packers and movers.
Get Free Quote
Write a review now