Cloud Movers and Packers Mumbai to Chennai
FREE Visit
Get free visit at your doorstep to verify your goods & consultation.
Affordable Price
Get highly affordable Price and Discount on every shifting service.
Fast Delivery
Get a fast & safe delivery of your household goods at your doorstep.
24x7 Support
Get 24/7 Customer support over email, phone and Whatsapp chat.
🛡

Safe & Compliance

Cloudpackers relocate your households with complete safety and assurance. Get extra assurance with insurance, high-quality packing materials and skilled human resources.
💰

Cost Saving

The right type of packing material respective to goods from a skilled and trained workforce, transport chain and modern technology will save money. Right, consult for moving to make it easier.
💡

End to End Service Solution

Starting from scratch to settle at your destination we offer complete services where you can relocate your households, furniture, electronics, and vehicles to your living plants and pets.
🌐

Fast & Worldwide Network

Over a period of time, we enhance ourselves and our connections to the global market. And now we have a strong and fast worldwide packers and movers network.
💸

Insurance Coverage

By looking at the obstacles and risks of transportation to your belongings, we offer insurance coverage to your households to prevent you from any loss.
📦

Storage & Warehouse Facility

Get up to 30 days of absolutely free storage and warehouse facility from us. You can store your belonging with us for upto 30 days free while taking our packing and moving service.
🏗

Advanced Tool & Modern Shifting Method

For complete safety and extra protection, we use advanced tools and modern technology for packing and shifting households to your desired destination.
👷

Skilled Staff & Premium Packing Material

Over a half-decade Cloudpackers solving packing and moving issues with their well-trained staff and world-class packing materials. We use multilayer packing for the safest relocation.
Chennai comes across as very few of the capital cities of India which is situated near the sea coast. It is famous for having a wide range of cultural institutions that teach classical dance, crafts, ancient martial arts, music, architecture and more. Chennai is also famous for leading industries which include automobile sectors, financial services, software companies, textile retail outlets and hardware manufacturing companies. This is one city in India which is well-connected by sea, road and air to all Indian cities and the world. Do you have to relocate from your Mumbai residence to Chennai city for a job? Then please note, our company's packers and movers Mumbai to Chennai team can provide the best service as we have a professional hand-picked team along with warehouses on the entire route. After you make a booking, our professional packers and movers team will take care of the entire home relocation process and ensure you have the best shifting experience of a lifetime.
The relocation process (Mumbai to Chennai) is a long distance move. Our Movers and Packers Mumbai to Chennai team understand the situation and implement a perfect planning strategy to ensure your items get delivered to the new location in a safe condition. With a pre-visit by our shifting specialist supervisor to your home, you can decide on the best package as per the need, and also clarify your doubts. Our supervisor, on his part, will check on the number of items that need to be transported from Mumbai to Chennai. Please note the charges for the move will depend on the factors given below.
Distance – The distance is more than 1200 kms. The charges for the transportation will differ based on the route taken.
Quantity/Volume of Goods – The cost will differ based on the quantity of items in your home. If you have more glass and fragile items, then special packing material is required.
Packing Material – It is a long distance move. Our Cloud packers Mumbai team uses only the branded materials for packing the items. The reason, during transportation, there should be no damage. The cost will be included in the final bill. Do you have to pack some of your own items? Clothes, daily essentials such as toothbrushes and more? Then you can ask our movers and packers Mumbai to Chennai team for assistance.
Vehicle Type – This is the most important factor during a relocation process. Our team of packers and movers in Mumbai have a separate department for maintenance of vehicles. If you have more quantity of items, then we may have to arrange for two or three vehicles. Please note, we also offer free warehousing facilities in times of harsh climate conditions.
Labour charges – Depending on the quantity of items, the charges will differ. If you have any special requirements such as movement of heavy furniture, large wooden boxes, then we have to first bring these items out of the present home. Then, special equipment is needed to lift the items to the moving truck.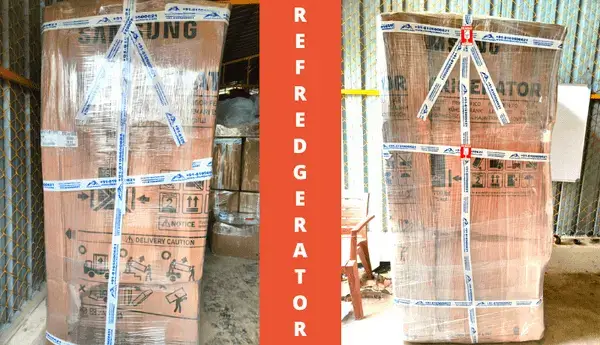 Additional Services – Do you need unpacking services at the new destination? Even rearrangement of items. If yes, then you need to inform our supervisors before the shifting happens. Our Chennai team may be present to offer the necessary assistance. However, our team needs your presence at the venue.
What are the Relocation Services provided by our Packers and Movers Mumbai to Chennai Team?
Domestic Home relocation – Our services span even across the city areas. Whether it is domestic or intercity, our team offers prompt delivery of goods within the scheduled timeline. We have the best charges in the market.
Vehicle Transportation – If you want to move from one place to another, you can avail of our high quality bike transportation or car shifting services. We provide special vehicles such as trucks, containers for these vehicle transportation purposes. The bikes/cars are properly packed with bubble wrap and sheets to prevent scratches and damage.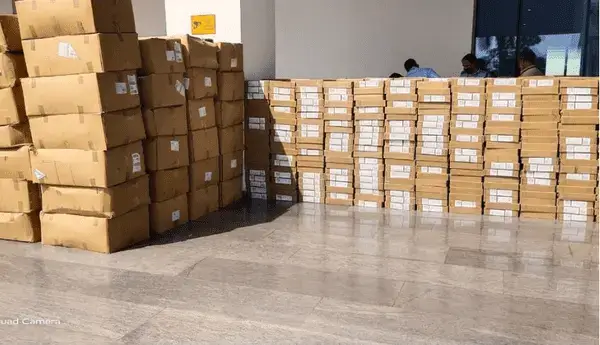 Office Relocation – Although we provide other removal services, our Mumbai team of movers and packers are specialized in office shifting processes. This service involves taking care to the minute details, because we need to handle sensitive items such as personal computers, servers and electronic items. There are occasions when we have been asked to do the packing even for pantry items such as microwave ovens and kitchen cutlery. We also undertake services of luggage relocation.
Warehouses – We definitely have warehouses in many Indian cities, but we do not store our customer items every now and then. Only if needed, we may opt for the same. However, industries and corporate companies use these warehouses for temporary & long term storage purposes.
Conclusion About Cloud Packers and Movers Mumbai to Chennai
It is mandatory that the relocation process from Mumbai to Chennai has to happen. You can make the entire experience a memorable one for your family members. Before booking our services, we humbly suggest to have a discussion with your family members on the moving date. Get the best possible moving service package based on your requirement. Talk to a specialist supervisor and get peace. Our team will take care of the rest. Let's do it together. You get the best relocation service; our team gets happiness and a loyal customer. Book now.
Packers and Movers Mumbai to Chennai Charges
Cloud Packers deliver excellent service with a very nominal charge compared to others.
By analyzing and understanding your requirement, we consult you on the best to save your money. We suggest the goods which can be sold to save of moving.
Recommend you small staff that can move with your handbag like documents, important gadget, jewelry, a small electric gadget to reduce your moving budget and safety of your valuable goods.
Donate your old and not using goods like cloth and book to society needy and save money.
We can also help to set your luggage with our professionals for full-proof packing.
| Goods Size | Packing Charges | Transportation Cost | Total Cost (Approx) |
| --- | --- | --- | --- |
| 1 BHK | 7,550 - 11,000 | 14,200 -17,400 | 21,750 - 28,400 |
| 2 BHK | 12,250 - 15,540 | 17,000 - 20,300 | 29,250 - 35,840 |
| 3/4 BHK | 15,150 - 17,790 | 21,900 - 28,300 | 37,050 - 45,990 |
| Office or Large Shifting | 23,600 - 26,800 | 27,750 - 34,900 | 51,350 - 61,700 |
(Note - This pricing is a rough estimate, the actual price may differ from the given price depending on item type and the number of the item you want to transport.)
Packers and Movers Mumbai to Chennai
Get promising shifting service with superior packing material for fast and safe delivery from India No#1 packers and movers.
Get Free Quote
Write a review now