Cloud Movers and Packers Dum Dum Kolkata
It comes under the North 24 Parganas District of West Bengal and closely to Kolkata city. Past few years, the Government and businesses have invested a lot in residential and industries.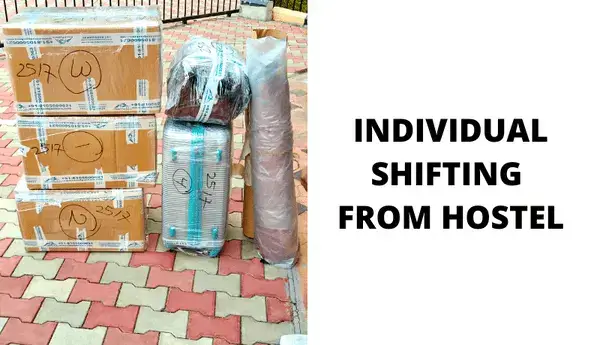 Shifting a house is not simple as it looks. Unfortunately, many obstacles come in the way of relocating your households. There are many risks like damaging or losing your goods at the time of shifting. Moreover, people get tense, thinking about the relocation's process like packing, loading, transporting, unloading, unpacking and reassembling all the goods at their new house or office.
Cloud packers and movers come to your Dum Dum with top-notch, affordable services to solve those above issues. So you can choose Cloudpackers for your hassle-free house or office shifting in your DumDum. Here we briefly describe why you should choose Cloud packers and movers in Dum Dum to relocate your house or offices.
How We Work
We always try to simplify the whole relocation process with advanced technology and organize all the necessary things. Cloudpackers has 16+ branches all over India and they have been working very actively to shift your goods. So you can move your goods easily to anywhere in India through Cloudpackers with a very simple procedure.
At first, we give a free audit from our professionals. Those professionals will take responsibility to visit your doorstep and help decide your relocation cost by looking at your households and destinations.
After deciding your relocation cost, they will finalize your date of shiting and advise you of many tips for the relocation process. Cloudpackers will take care of your household's packing, loading, transporting, unloading, and reassembling.
Cloudpackers will take all of your worries and tensions around shifting home or offices. They will deploy many professionals to execute your relocation process. Those professionals have many numerous years of experience in packing and shiting households that will give your complete assurance of your households.
How We Pack Your Households
The critical point that will shake most people is their safety of goods. While shifting goods, people fear losing or breaking their goods. Cloupackers assure people by providing top-notch packing services with the help of professional packers.
Those professional packers and movers have numerous years of experience in the packing and moving sector. Also, Cloudpackers apply much modern technology and advanced methods to pack your goods. These extra things will give your goods extra safety. You can see below how we pack your goods before shifting.
Three Layer Protection: Cloudpacker uses a three-layer of packaging procedure where our professionals will cover your households with carbon sheets, foam, bubble wrap and waterproof laminations.
We use Cardboard Boxes: There are many fragile items in the home that are very chance of broken or lost at the time of shifting. To pack your fragile items, we use small boxes and bubble wrap.
Premade Boxes: We packed some of your household with their own boxes, especially tv, fridge, monitor and other electronics. If there is a missing household cover, we will use our premade boxes to pack your goods.
Waterproof laminations: After completing all the packaging, we add waterproof laminations to the whole boxes and packages to prevent your goods from being scratched or stopped wet.
Benefits of Choosing Cloud Packers Movers in Dum Dum
There are many packers and movers in Dum Dum Kolkata, but Cloupackers is different from them. Cloudpackers give priority to their customer's satisfaction and try their 1000% to fulfill customers' needs. Cloudpackers is widely known for its quality services and top-notch customer support. Here are some of the benefits you will get while choosing Cloud packers and movers in Kolkata, Dum Dum, to relocate your house or office.
Get A free audit: Our professionals will give you a free audit by visiting your doorstep. They decide your budget by looking at your goods and your desired location in that free audit.
Best Packaging Professionals: Cloud packers have the best team of packers professionals and they will pack all your goods by looking at their necessities with the use of modern technology and skills.
No Hidden Cost: We deal transparently with our customers. In our five years of packing and moving service all over India, we never charge a single amount as per the name of Hidden cost. We disclose all the relocation costs at the time of visiting your doorstep.
Assured by insurance: We assured our customers by providing free insurance to their households. There are many risks at the time of shifting your goods. If any of your goods will be damaged in the relocation process, we will provide some compensation amount as per the free insurance.
Hassle-free relocation service: Cloudpackers provide hassle-free relocation services. You can shift your house and offices without lifting any single finger.
You can relocate your goods from Kolkata to Dum Dum or shift your goods from Kolkata to Hyderabad or anywhere in India through Cloudpackers packing services. Our professionals will guide and support your whole relocation processing by giving their hand.
Packers and Movers Dum Dum Kolkata
Get promising shifting service with superior packing material for fast and safe delivery from India No#1 packers and movers.
Get Free Quote
Write a review now