Cloud Movers and Packers Panvel Mumbai
Cloud packers and movers is a company to trust in case you are planning to move inside Mumbai or Maharashtra. We have got thousands of satisfied customers even in case of relocation to a place anywhere inside India. International travel is also our forte whereby we have transformed into a company catering to local relocation to one which caters to relocating internationally.
We are successful because we are proactive as well as faithful to our clients
We are proactive. That is the reason why our company has moved on from local travel national and even to international travel. Apart from being proactive and focussed on our work through a workforce of thousands of employees we also take care that we deliver quality work. Right from the time our representative visits your home or office the movement of goods, vehicles etc. is planned to perfection after attending to the minutest detail. We also keep the weather conditions during a particular period and also a particular day in mind.
We have everything on our list – relocation of household goods, vehicles and pets
If you are planning to relocate from Panvel, Mumbai to any place inside India or vice versa give us a call. You can see the details of services provided by us on www.cloudpackers.com. Just give us a call. Cloud Packers Panvel representative will be there at the earliest to understand your requirement. He will analyse and plan accordingly. He will give you suggestions also. After you sign on the form for movement of goods the day when it has to be done will be decided as per your requirement.
We help in moving all your household furniture. In case the travel is for a long distance we also arrange for transportation of your dream machines like cars and bikes. Your prized possessions are carried from one place to another in specially customized vehicles so that your vehicles reach the intended destination in a scratch free manner. We also help in relocation of pets.
We want to see smiles - So we do full justice to our jobs keeping in view your requirements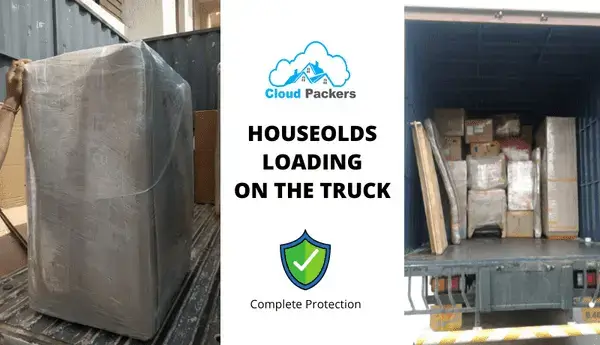 It is our motto that we want satisfied and smiling customers. We totally focus on our work and do our best so that your household goods and vehicles reach your new place without any breakages and scratch free. We employ the latest packing resources before loading the goods. We employ wooden caskets and bubble packing techniques. The latest designed techniques withstand problems owing to weather disturbances and loading and unloading procedures. Although we take great care that the loading and unloading process is carried out with great care.
Insurance facilities at your disposal
There are clients who want insurance facilities. We believe in delivering to the requirements of the clients. We have got tie-up with various insurance companies. Our representative helps you fill up the insurance forms and the cost of minimum premium you are offered best insurance cover on the transportation of your goods. Insurance is an add on facility however our experienced team takes great care that your goods reach your newly relocated place with ease and without any damage. Our thousands of satisfied customers bear testimony to our work ethics and our motto or customer satisfaction.
Warehouse facilities
CLoud Packers Mumbai have got warehouse facilities. In certain cases there may be situations where you have to vacate your existing accommodation in Panvel but your new place is not fully ready. It might take a few days before it gets ready for relocation. While you enjoy your stay in hotels during this period your goods are taken care of in our state of the art warehouses where they are kept in safe and hygienic environments.
Get Free Quote
Write a review now