Cloud Movers and Packers Hadapsar Pune
Living in Hadapsar Pune, but you need to move to a new location or city? Looking for a Packers and Movers company to help you in your move? Hiring Packers and Movers in Hadapsar is not difficult anymore because there are many Shifting companies in the market out there. But, finding a good and professional Movers and Packers in Pune is a tough choice. You have to be very conscious about it, after all, it's about your goods.
Welcome to Cloud Packers at Hadapsar Pune to assist you in your move within the city or outside the city whether it is a household shift, office relocation, bike/car transportation or corporate shift. Cloud Packers Hadapsar Pune has its best services for its clients and customers. Cloud Movers is one of the most growing and leading packers and movers in the industry. Our services are up to the mark of customer satisfaction. We learn from our previous experiences and improve ourselves. If you have any moving needs and looking for a shifting company, without any further delay you should hire Cloud to handle all the responsibilities and tasks.
Household Relocation
Cloud Packers has its world-class household relocation service. We come to the house, pack the household and belongings, load them into our trucks and containers, move to your desired location, unload the goods, unpack them and help you to rearrange your households in your new house.
Office Relocation
Sometimes, you need to shift your office. Cloud Packers also focus on your business moving needs. We take care of your goods and items and shift them from your current office to your new office. Office items are different from household items, so we have special equipment to do this.
Bike/Car Transportation
Bike and car are your first-hand vehicles. You need them at your place. You can drive them to take from one place to another, but it's not easy always. You need to follow the rules and regulations of the state and a lot of paperwork is required in it. Cloud Packers do it all for you. It has bike/car transportation services for its customers and clients. The vehicles are packed properly and moved safely within time. We have special trucks and containers.
Warehouse Facility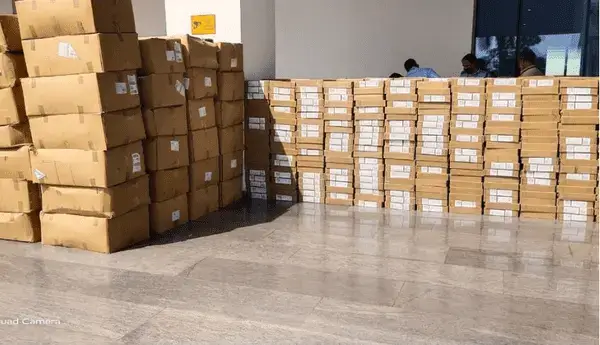 Some of the goods need to be stored in a warehouse for a specified period of time. Cloud Packers has this facility too for its clients at reasonable prices. Also, we offer 30 days of free storage in some cases.
Why You Should Hire Cloud Packers and Movers Hadapsar Pune?
Every Packers & mover has some additional benefits or reasons to choose them. We at Cloud Packers have some basic factors to choose us. let's have a look at them.
Free Consultation
Cloud Packers and Movers in Hadapsar Pune offers a free dialogue to its clients and customers where you can talk with our experienced and qualified expertise. You can discuss your moving requirements, your preferred budget and ask for the best choices. You can call us or visit our office.
Insurance Facility
Cloud Packers understand the concern of their clients and offers insurance over household, belongings, goods, car/bike almost on everything. If some mishap occurs or items got damaged, there is no loss to our clients. We take all the responsibilities and provide lose free relocation.
Packing Material
If packing material is not good enough, your goods may face the consequences and cause problems for you. Cloud Packers use good-quality packing material to pack the goods. No matter what is the size of the item, everything is packed in quality material.
Fast and Safe with Skilled and Experienced Staff
We know the value of your goods and your time. Cloud Packers delivers your consignments on time and without any harm or loss. We perform tasks quickly and safely. An experienced is always better than naive. At Cloud Packers, we have skilled, trained and experienced staff members to perform their tasks. We have experts for packing, loading, moving, unloading and unpacking. Also, qualified staff is there for customer care.
24*7 Customer Care
Cloud Movers and Packers Hadapsar Pune are available 24*7 to answer our client's questions and doubts. You can get in touch with us through any means. You can ask anything related to price, working process, the terms and conditions of the company, your moving consignment and much more.
Custom Service Design
We don't have a standard structure to offer to our clients and customers. Instead, we talk with our clients, understand their requirements and design a custom service package for them that best suits their needs. It helps our clients not to pay extra. Cloud Packers is a moving expert and take all the moving responsibilities of yours. You just tell us, what, when and where and relax.
Get Free Quote
Write a review now